IFESO ORGANIZATION
After more than thirty years in the French Armed Forces, Jean-Hervé Michelot and Eric Guillemin created the French Institute of Strategic and Operational Education (IFESO).

Since then, they have been joined by nearly twenty trainers who make IFESO a pool of recognized expertise and experience.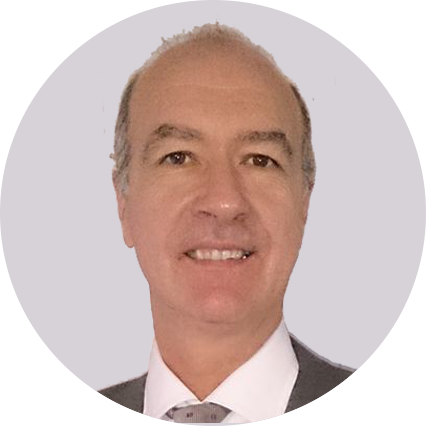 Éric Guillemin
Co-founder and CEO of IFESO.
A graduate of the École de l'Air in 1986, he qualified pilot of Jaguar, then Mirage 2000.
After the Joint Defense College in 1997, he became an expert in planning and conducting joint operations, serving more than ten years at EMIA Creil and PJHQ in London. He commands the Bordeaux-Mérignac Air Base from 2009 to 2011.
He has over 3,000 flight hours, 38 war missions, and has participated in six overseas operations in Africa, the Persian Gulf, Turkey and the Balkans.
Jean-Hervé Michelot
Co-founder and President of IFESO.
Jean-Hervé Michelot entered the Army in 1981 and made the first part of his career in the infantry and the light aviation of the army.
After the Joint Warfare College in 2000, he became an expert in planning and executing joint operations, and served more than ten years in the French Joint HQ (EMIA) in Creil, ALINDIEN, and NATO Joint Command in Naples.
It totals more than 100 parachute jumps, over 2000 helicopter flight hours and has participated in 12 overseas operations in Africa, the Persian Gulf, the Balkans, Indonesia, Haiti and Afghanistan.
Nicolas Kotchine
Development Director of IFESO since 2022, Nicolas Kotchine is a former army officer with experience in logistics operations (Amazon).
After a period commanding Foreign Legion units, he developed expertise in operations within NATO (Naples and Thessaloniki) or national staffs. He held the position of director of training at the Center for Advanced Military Studies.
Having participated in eight operations (Gulf, Africa, Balkans, Libya, Guyana), he is an auditor of the NATO Defense College (111th senior course 2007-2008) and of the 64th national defense policy session of the Institute of advanced national defense studies (2011 – 2012).
Germain BARRAU
Director of Operations since 2022, Major General (2S) Germain BARRAU entered the Saint Cyr military academy in 1984. The first part of his career was spent as a helicopter pilot, during which he was repeatedly deployed on operations as battalion commander, corps commander and chief of staff of the airmobile brigade. The second part of his career was devoted to national and multinational joint operations. He served at SHAPE as deputy to the French representative, at CPOIA as chief of staff and deputy general officer, at ARRC (UK) as director of operations, then at CENTCOM (Tampa, Florida) as French representative. Finally, before joining IFESO, he was appointed Commander of Land Forces Intelligence. He covered the continuum of operations (Anticipation – Planning – Conduct) at all three levels (Strategic, Operational and Tactical).
Patrick Blanc
Joined IFESO in 2017, Patrick Blanc is a former officer of the army (mountain troop).
He has participated in many operations (Kurdistan, Somalia, Bosnia (2 TB), Haiti, Chad, Lebanon).
Expert in planning, he worked for UN DPKO (New York), NATO SHAPE J5 (Mons) EUFOR Congo.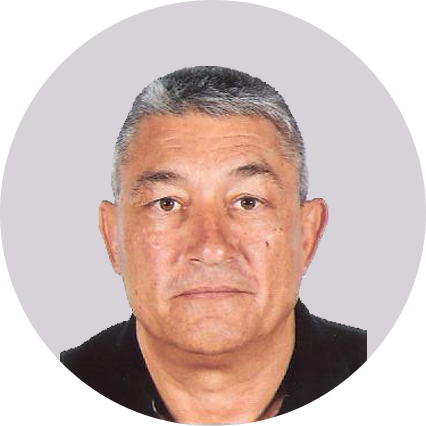 Éric mariel
Came to IFESO in 2014, Éric Mariel is a former officer of the army (foreign legion).
He has participated in many operations (CAR, CHAD, UNPROFOR, SFOR, KFOR, Ivory Coast, Enduring Freedom Afghanistan, Mali, Sahel) at the tactical and operational levels.
Expert in planning and conducting joint operations.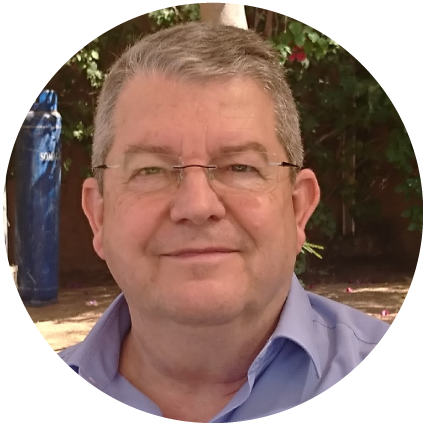 Alain Hinden
Collaborator of IFESO since 2016, Alain Hinden entered the naval school in 1975. He has commanded three ships including the frigates La Fayette and Jean Bart, as well as several international naval forces, NATO, the United Nations, of the Enduring Freedom coalition, or national ones like the Carrier Strike Group.
Graduated of the war school and the Center des Hautes Études Militaires (CHEM-IHEDN), he acquired his expertise in the planning, management and command of joint operations on numerous occasions, in particular by commanding the General Staff Joint Forces and Training.
He now acts as a senior mentor or Force Commander in formations such as C3OIA, COMANFOR, CJEX, CDG5S, or in exercises such as the "Griffins" of the Franco-British expeditionary force CJEF.
Alain Hinden created Spot On Strategy in 2019, in order to implement for the benefit of companies his own method of designing Strategy Compass strategies.
Francis Simonis
An IFESO collaborator since 2019, Francis Simonis is director of research at the Institut des mondes africains d'Aix-en-Provence (IMAF-Aix). He teaches African history and geopolitics at the University of Aix-Marseille, Sciences Po Aix and the G5 Sahel Defense College in Nouakchott. Having lived for many years in Guinea, Mali and Burkina Faso, where he regularly conducts research, he specializes in the study of armed terrorist groups, self-defense militias and traditional hunting groups in the Sahel.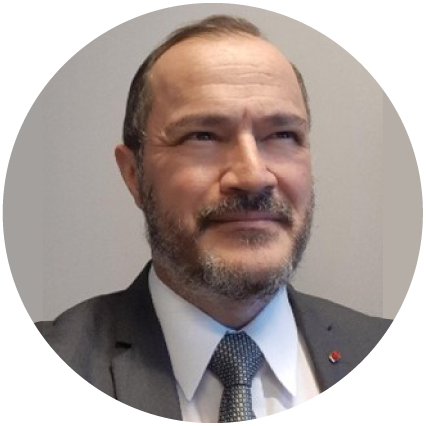 Patrick Zimmermann
Rear-admiral (2S), naval aviator aboard aircraft carriers and now an independent consultant for various companies and IFESO, Patrick Zimmermann was a key player in France's overseas operations from 1986 to 2020, holding tactical, operative and strategic operational positions. In addition to his career as a pilot, his maritime career and his three commands (flotilla, Charles de Gaulle air group, Landivisiau naval air base), he served for many years in the world of operations at the Armed Forces General Staff. A graduate of the Ecole de Guerre and a former auditor of CHEM and IHEDN, during his last years as a general officer he was in charge of operations planning and logistics at EMA/CPCO, then deputy director of Analysis-Operations.Production at the Direction du Renseignement Militaire. His favorite subjects are aeronautics, maritime, geopolitical analysis, strategic anticipation and operational foresight, counter-terrorism, GEOINT and OSINT, as well as digital technology (AI, big data, etc.).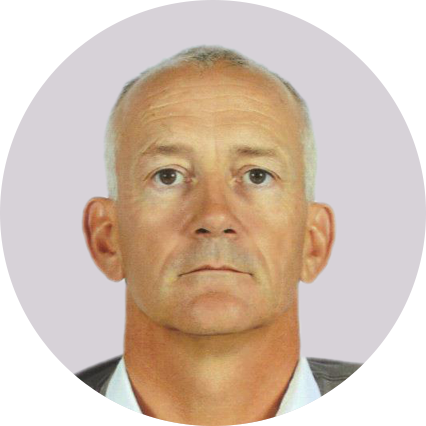 Bertrand Renon
Entered at IFESO in 2014, Bertrand Renon made his career in the Air Force as a commando fighter. He commanded the BA 123 Air Parachute Commando of Orleans and the operations headquarters of the Special Operations Command Staff. He is an expert in operational and strategic planning, as well as operating an operational staff in crisis management.
Major posts occupied:
Chief of Staff National Territory / CDAOA – BA 117 Paris Balard
EMIAFE – Creil – BA 110 – Deputy Chief Operations
Officer CEM Operation SERVAL
INHES-J (promo 19)
François Burban
A collaborator since 2017, François Burban directs videos for IFESO's distance learning course.
A director as well as a visual artist, he is involved in a number of audio-visual projects (FIFAM). Since 2009, he has taught creation and direction at various conservatories and schools.